C Bar Angus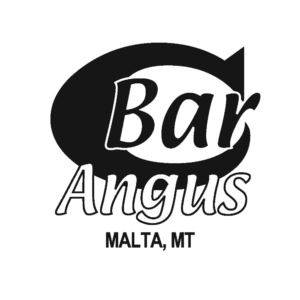 Ross & Bruce Christofferson
4227 Swedes Sq.
Malta, MT 59538
Ross – 406-658-2153 • 406-301-0887
Email – [email protected]
Bruce – 406-658-2131 • 406-390-3594
Our purpose is to provide a well rounded group of sires for our potential buyers  to be able to fit into their personal programs.
---
Just a brief history of Christofferson Farms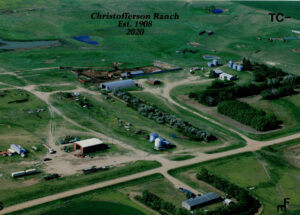 Grandpa Harold Christofferson came from Norway and homesteaded in 1908 on 320 acres. Harold's youngest son Artt and his mom Ovedia carried on the farm until Ovedia retired in the early 1960's.  Artt bought his first Black Angus cow in 1962 from N BAR ranch at Grass Range.  Artt (Joan) participated in the original Milk River bull sales in the 1960's several times winning the Grand Champion several times,  going against Rudolph Brothers, Stevenson's and many more.
---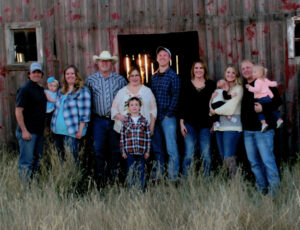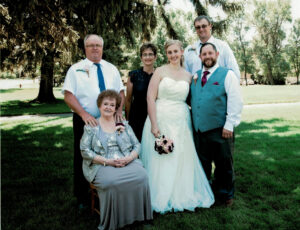 The 3rd Generation (Ross and Bruce) bought bred heifers  purchased  from GDAR in 1991 with others added along the way. We have an Angus Registered herd of 250 head and a commercial herd of another 150 head. We purchased 60 commercial cows from Rice Ranches south of Three Forks when they had their dispersion. Rice Ranch's  produced commercial bulls for 20 plus years in the Three Forks area. We use them as Recip cows from the embryos produced at Milk River genetics.
---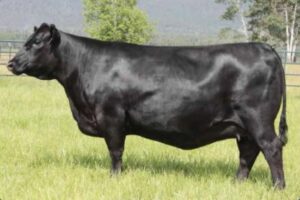 The 4th generation (Tom) who is the son of Ross, recently  purchased Montana Rita 6099. She is a deep, powerful young  cow from one of the top flushes ever at Montana Ranch. Rita 6099 blends the balanced trait sire,  Payweight 1682 with Rita 8H17 whose progeny sales total more than $300,000 dollars. We are expecting great things from her. She has progeny of 2 WR @ 110 ratios in her brief career.
---
Our Sire Groups for the 2021 Milk River Sale include from ST Genetics, SAV Raindance 6848, SAV Territory 7225, and from Genex  SAV Resource 1441, and from Origen,  Bub's Southern Charm.

---
Natural sires include Musgrave 316 Explosion who is part of the Origen Lineup, Musgrave 316 Dynamite, Montana End Zone 7248, Montana Sensation 8021, recently purchased bulls Shipwheel Raindance 9502, and Sitz Logo 9759 (Click here for his video) Along with Mohnen Lieutenant and Mohnen Raindance 7089 (Click here for his video)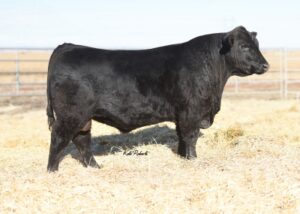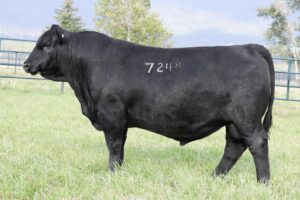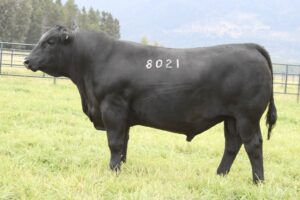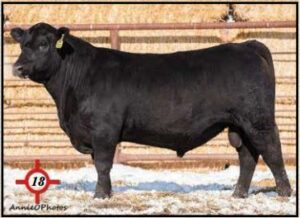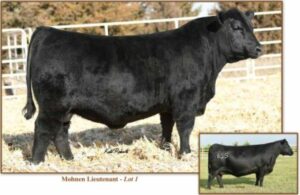 ---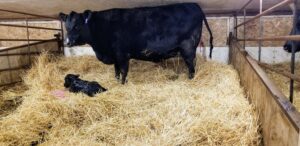 In the fall we also have a great offering of Commercial Heifers.
In 2020 we persevered despite the very dry conditions and grass hoppers doing major damages in Phillips County.
To fill out our time in the farming area we raise Winter Wheat, Spring wheat, Yellow Peas, Hay Barley and Dryland hay so we spend most of the time running between jobs.
---
Thanks for your inquiry into C BAR Angus